Sharanam Community Centre
All our earth starts from mud and ends in sky…
– Sri Aurobindo
A model for sustainable design and architecture
Sharanam community centre is a training and administrative centre of Sri Aurobindo Society that aspires to provide a conducive spiritual atmosphere to the guests and participants. Situated near Ousteri lake, it is a model for sustainable design and culturally sensitive architecture. It demonstrates the use of innovative building materials and construction techniques. It integrates several sustainable practices such as rainwater harvesting, passive solar cooling and waste management.

The work at Sharanam is progressively manifesting in phases. Phase 1 of the Sharanam project comprises an open-air community hall and water management system, co-created by two eco-sensitive architects Jateen Lad and Trupti Doshi. Phase 2 of the Sharanam includes eco-friendly guest house units, a mini-conference hall, a unique cylindrical water tank and earthen concrete roads within the campus, designed and constructed by Auroville Earth Institute keeping the overall master plan evolved during Phase 1 in mind. The second phase also included the construction of a large-span sustainable Dining hall with a flat roof to accommodate solar panels required for the entire campus and the laying of distribution cables to various facilities, and hard and soft landscapes.

Sharanam was featured in UNEP report (United Nations Environmental Program) on 'Sustainable Buildings and Climate Initiative' in 2010.
The project was featured on the cover of Indian Architect and Builder, the country's most prestigious international architecture magazine in 2017.
Located near the Usuteri Lake, about 10 km west of Pondicherry,, this facility comes with both indoor and outdoor spaces for a variety of requirements. In house accommodation facilities in the form of dormitories and rooms are available for the participants.
The campus has round-the-clock security system, water and electricity supply to ensure safety and comfort to the guests and participants.
Sharanam aspires to be a centre of excellence and a model of ecologically sustainable and culturally sensitive development. It welcomes all those who value this aspiration and wish to conduct programs and activities that are in alignment with the ideals and vision of the organisation.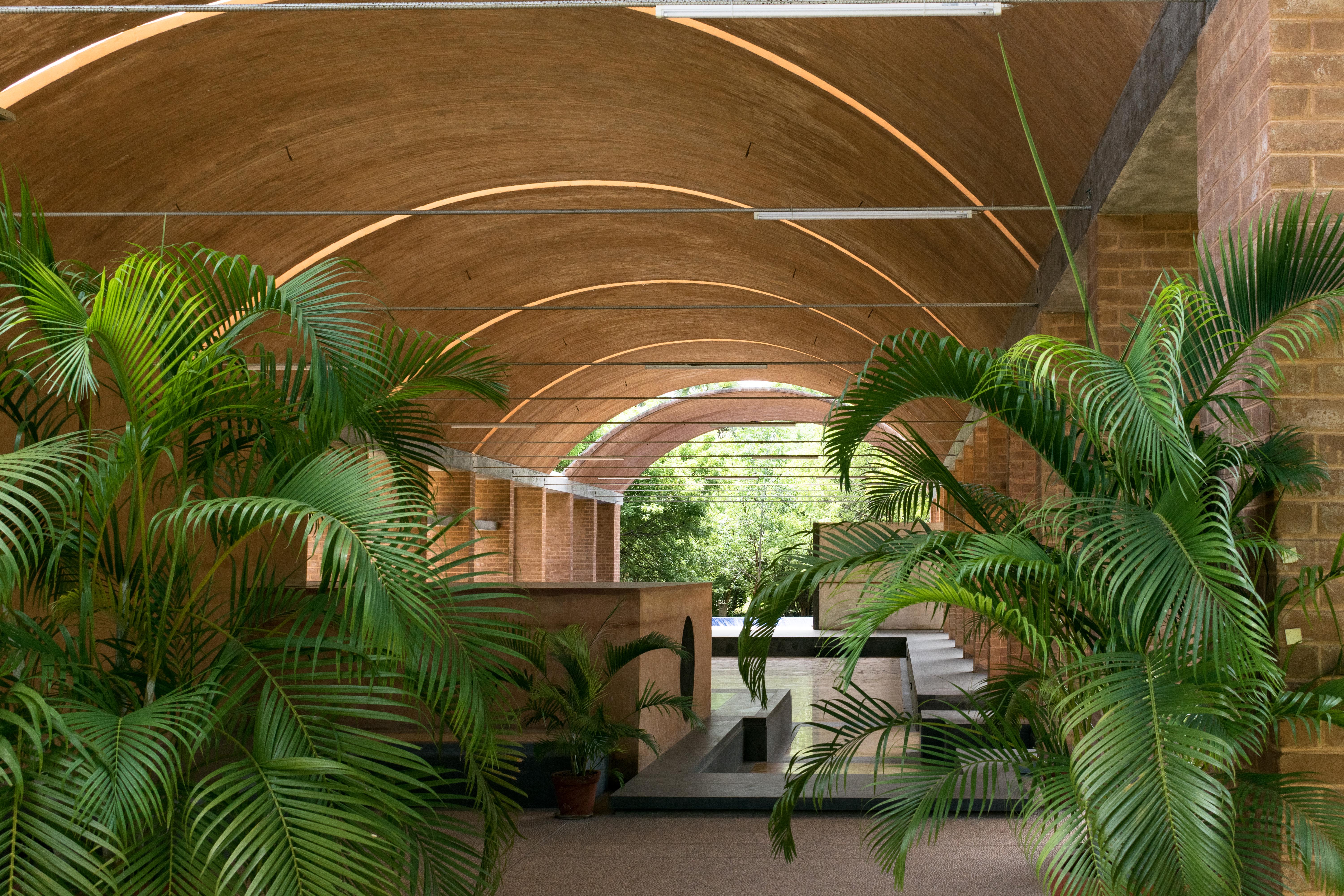 " Its a wonderful place. If people come to know about its history and objectives it will be awesome.. "
" I was not expecting to visit to SHARANAM. I wanted to do so since couple of years. Thank you for taking me there. Really thankful. "