Surrounded by beautiful landscape, this hall is naturally ventilated, semi-open with two stages facing each other.
with capacity of 140 seats, this hall is most suitable for dance, theater and music programs. It also has a small circular workshop area at the back for 15 people.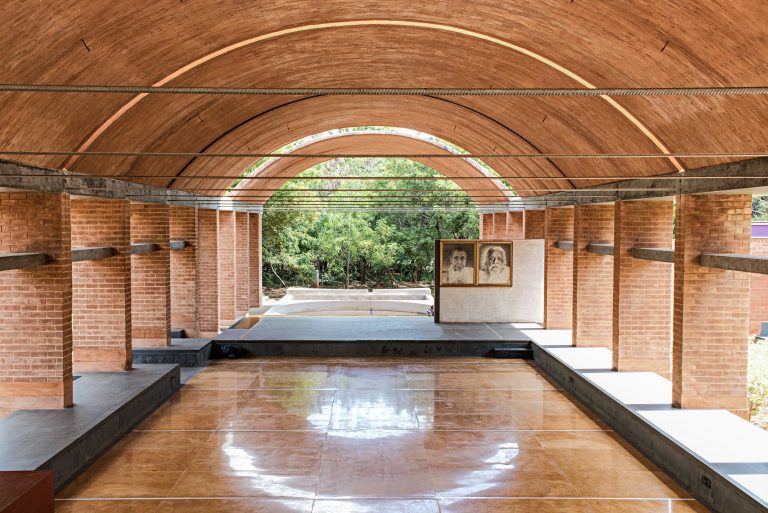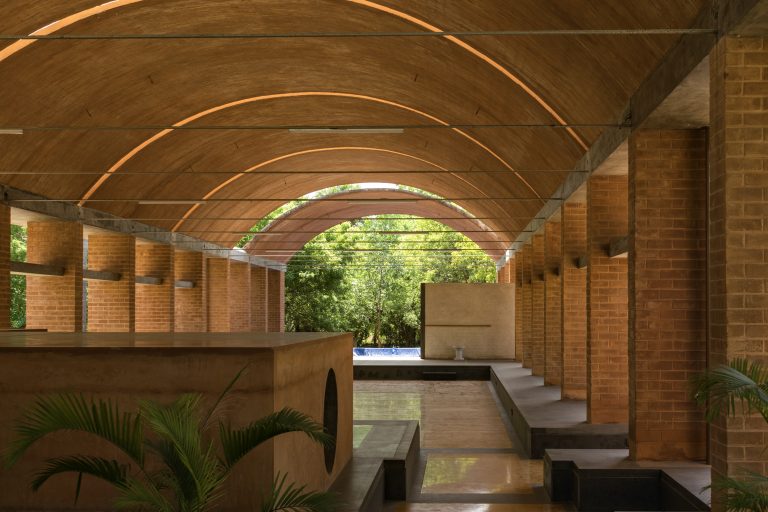 Designed to seat 120 people, this fully enclosed hall which is suitable for workshops and seminars. This hall is equipped with Audio-visual and presentation equipments, Space for workshop equipment, mini kitchenette and attached washrooms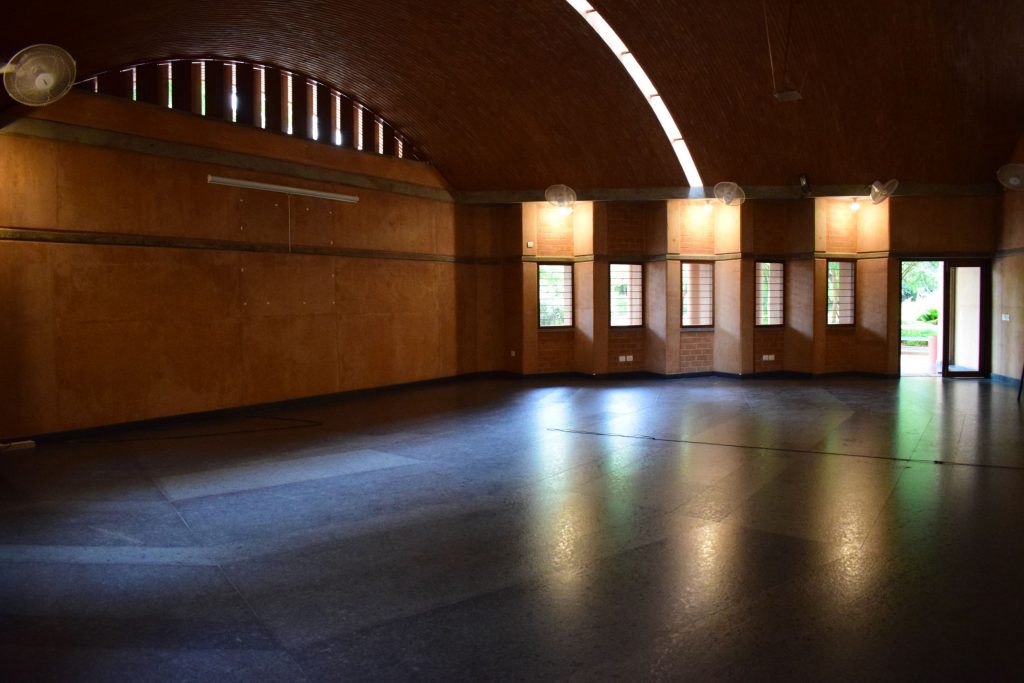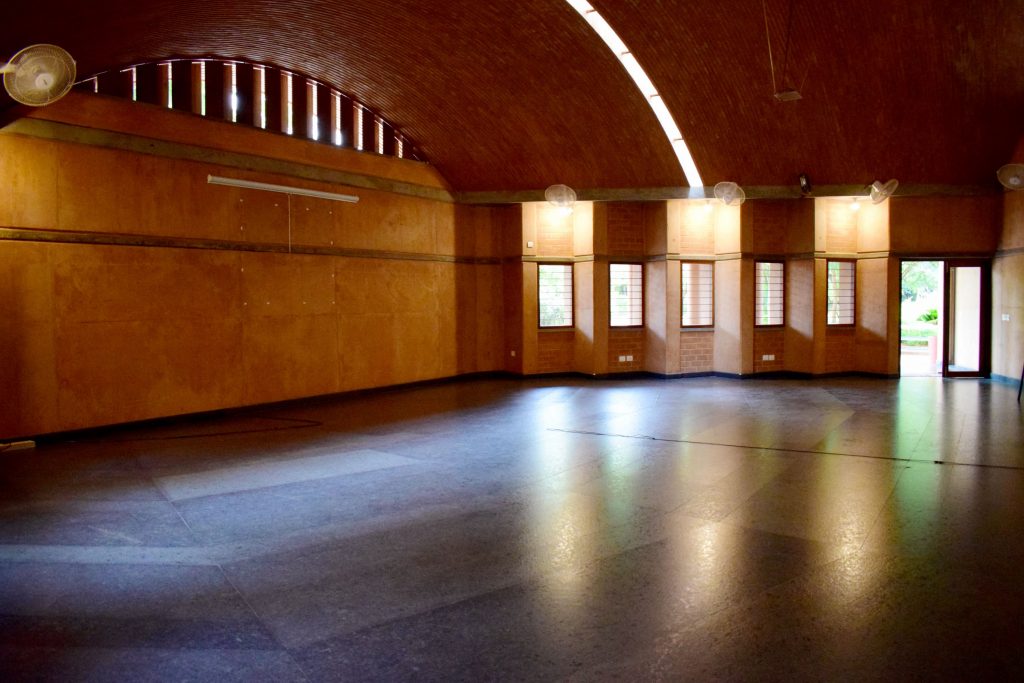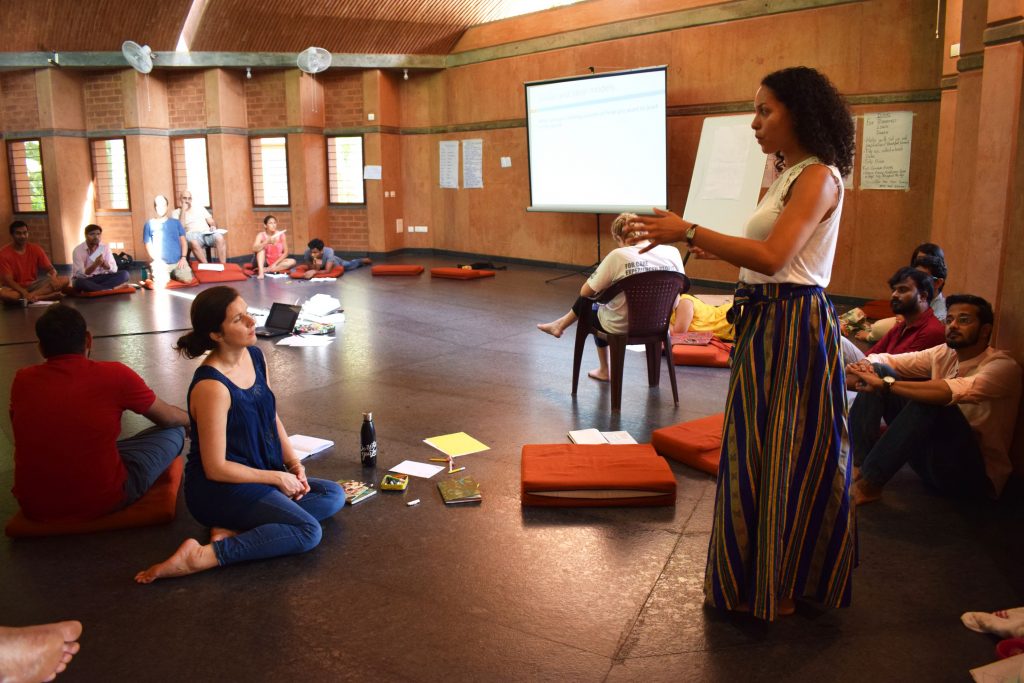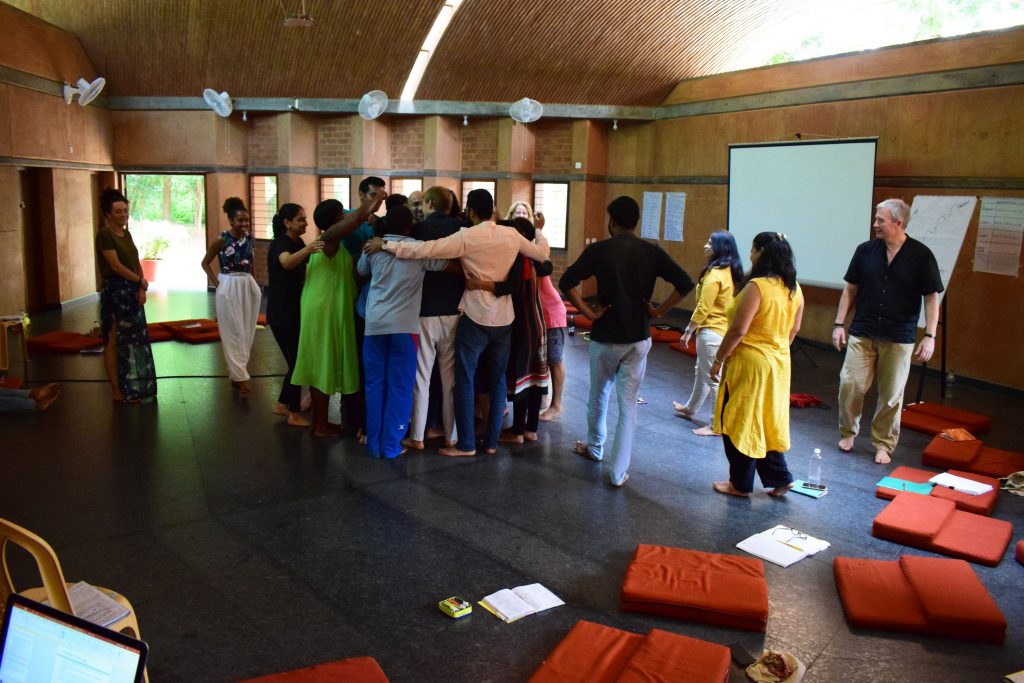 With a seating capacity for 140 people,  this multipurpose hall is primary used for Dinning with large Kitchen and Washing areas attached to it.
Presently, we do not  provide for cooking meals at the premises. However, outdoor catering is arranged at customized menus and costs. Informal gatherings can be accommodated.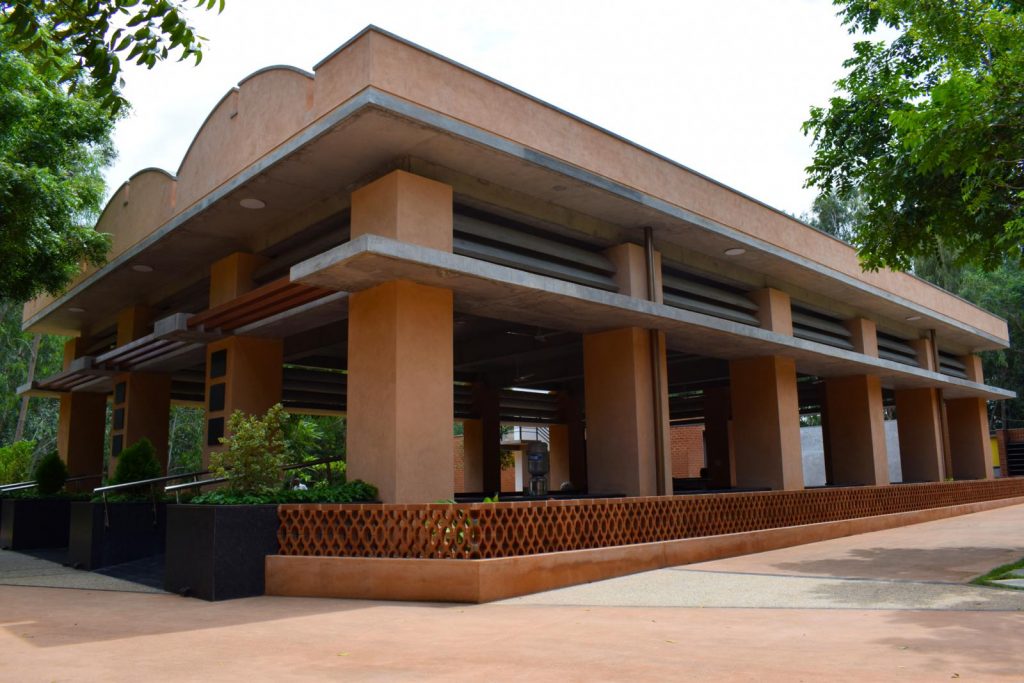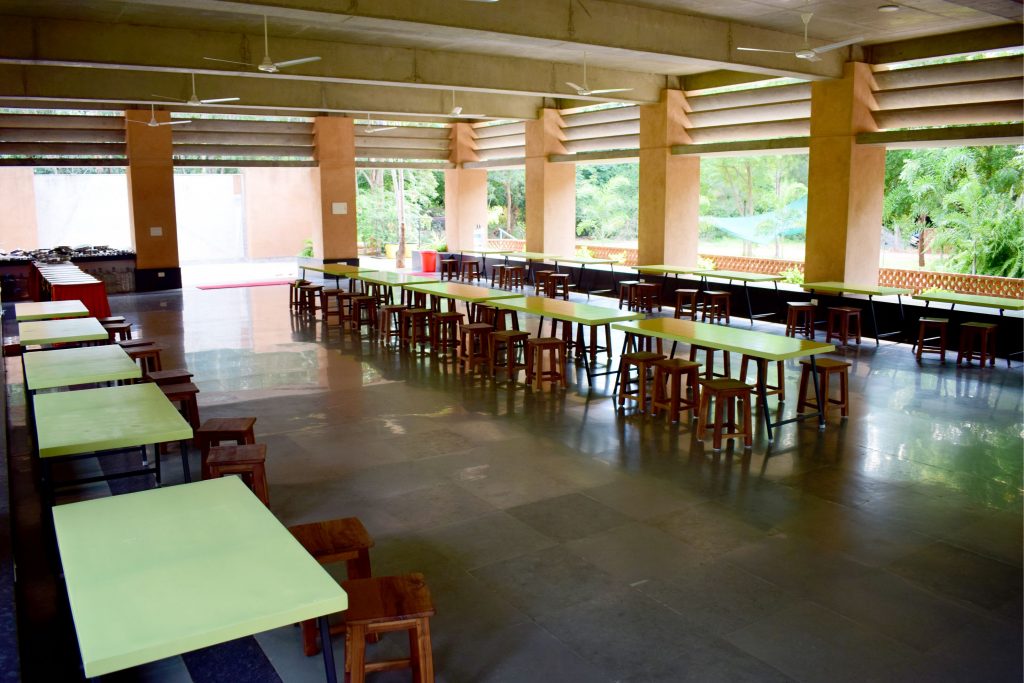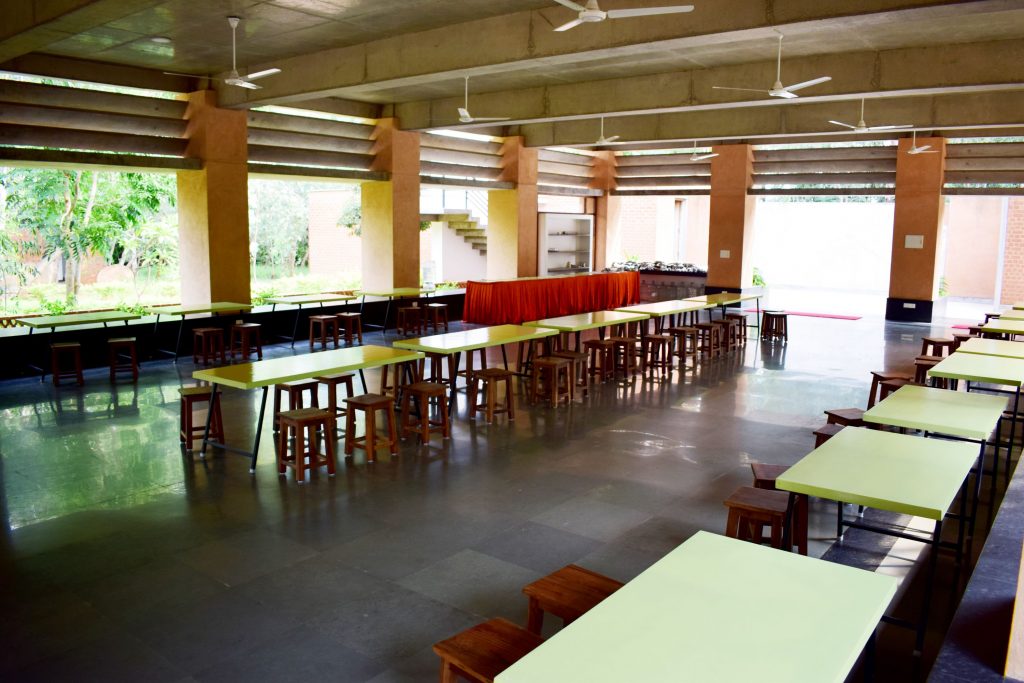 The facilities are of two types: dormitories (Talking streets of Sharanam – Placed in rows, facing each other, these dorms are the best way to interact, mingle and live together) and double occupancy rooms (Unlike the Dorms, the residential building are scattered and ensures privacy) accommodating 64 people. Each of the 8 dormitories can hold up to 4 people = 32 beds. 16 Double-bedded rooms = 32 beds
Note: As we wish to work towards sustainability, we only tried to use technologies that are incoherence with the environment. hence, we have gone for alternative cooling technology to normal AC system.